Beautifully crafted & ergonomically designed
vehicles allowing you to travel in style and comfort
Our coach fleet
For all your group travel needs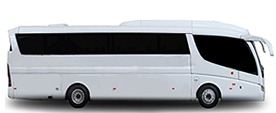 up to 49 passengers
up to 49 large suitcases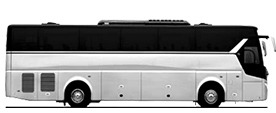 up to 57 passengers
up to 57 large suitcases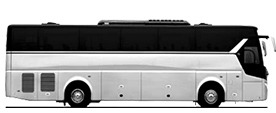 up to 57 passengers
up to 57 large suitcases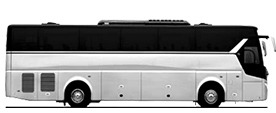 up to 70 passengers
up to 70 suitcases
Our Coach Division operates a Modern Fleet of Luxury Coaches which range from 34 to 70 Seater Vehicles. Our Modern Fleet of Coaches are Fully Air Conditioned for your comfort and have Full Entertainment and WC Facilities as standard.
At Stratford City Cars we only ever operate the very best Coaches and our Coaches are manufactured and regularly maintained to the highest of standards. We are by far the No.1 choice for Coach Hire in East London.
We offer our Luxury Coaches to both Private and Corporate customers for various purposes, such as:
All manner of business and personal travel.
Group outings/day's out.
Religious events.
School/College/ University excursions.
Tours of Great Britain and Europe.
Music and film industry events.
All types of tourist services.
Major sporting events.
Airport transfers to and from any UK airport.
Corporate events and hospitality.
Theatres, Restaurants and all social events.
The Races, Aintree, The Grand Nation.
All UK stations and port transfers.
Weddings and all manner of personal functions
…and anything else that you have in mind..try us we won't let you down.
Our Coach drivers are exceptional people and are expertly trained, qualified and experienced in ensuring that your day, whether it be business or pleasure is a memorable one.
The next time you think of Coach Hire, think Stratford City Cars, East Londons No.1 Coach Services Provider.